Salesforce Online Training and Certification in India | Salesforce course in Hyderabad[2021]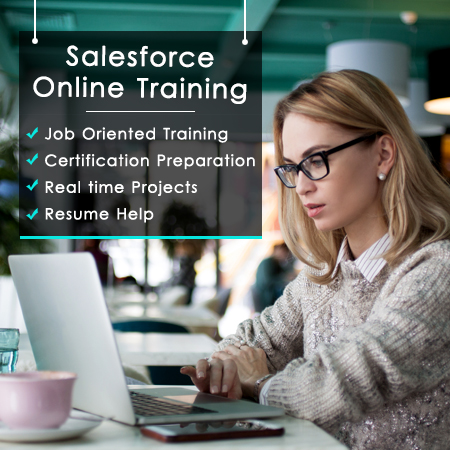 SFDC India is a leading institute to learn salesforce crm online training and certification. If you are new to this technology, no problem, we'll help you. Salesforce CRM has mainly divided into Admin and Developer. If you don't like coding then select 'Admin', if you are from coding background then go for 'developer'. Just explained in brief but in depth we have many things to know. You found a professional institute who are famous for Salesforce Online Training in Ameerpet, Hyderabad, India. Are you really interested to make your career as Salesforce Consultant? Then take a chance to interact with us, our Salesforce Online Training will surely make a difference.
Offers and Discounts: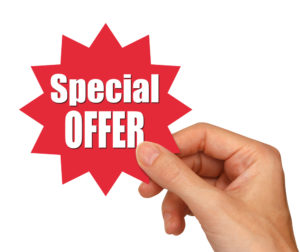 We offer exciting discounts on salesforce online training. Please talk to our representative to get your discount.
Salesforce Online Training Fee in Hyderabad, India
Our Salesforce CRM online training course fee is affordable that includes Administration (201) and Development (401), Integration, Lightning Essentials, for more details, please fill  our form, our representative will come in touch with you or just ping us on WhatsApp we'll be happy to share more information.
Contact us to know more details, fill the contact form our senior adviser will email you details.
We are a popular institute in India for Salesforce CRM Admin Developer Training program and Certification Assistance. Get the real time project material, useful notes, certification details in our training program. Master Sales force admin, developer, sales cloud, dream force, apex, visual force, from our working consultants. Get the Hands on CRM Cloud online training for affordable fee and extensive course curriculum with advanced topics. Attend free live demo session to see get the overview of the program.
Overview
Curriculm
Duration
Instructor
Features
FAQs
Register for Demo
Salesforce Online Training Ameerpet, Hyderabad India
Not just know, Become a professional in Salesforce.
Master Salesforce Admin concepts, Developer with in-depth coding knowledge, Apex(it's like Java in software), Visual force, get daily notes, interact with trainer, get free material and get excellent package.
Assignments and Practical activities
One to one attention
Interview preparation
Resume preparation
Certification preparation
2 Real time Projects
Live project code
Exposure to live environment
Who can attend Salesforce training? And how to attend
Interesting question, most of the people think that "Is Salesforce suits to me to get the job?". Answer is YES, any professional, any education background can learn salesforce CRM. Whether you belongs to IT, Non IT, sales, HR, business, admin, Database developer, qa, pharmacy, degree etc., anything, you can perfectly learn salesforce and enter into Salesforce world. Even most of the house wives are learning salesforce from our institute and getting jobs in Bangalore, Hyderabad, Delhi NCR, chennai in India and Atlanta, Dallas, Chicago, Louisville, Bay area, Houston, Boston etc., from USA. You can attend to our training from any part of the world because it's completely online training. So whatever the doubts you have, fill the form out support team clarify them.
Top 20 Salesforce CRM Admin and Development Interview Questions
Sales force training advantages
Administration
Sales Cloud Concepts
Home page, Tabs, Apps, Tab Home Pages, Record, Detail Page, Related lists and Sidebar
Understanding Leads and Opportunities
Adding A Lead
Adding An Account
Edit An Account Record
Adding A Product To An Opportunity
Sales ID
Adding A Task
Connect To Microsoft Outlook
Send And Add An Email
Logging A Call
Document Tab
Web to lead
Web to case
Assignment Rules
Auto response Rules
Sales automation
Converting A Lead
Team Contacts
Adding An Opportunity
Adding A Contact
Creating A View
Activity History
Submitting A Case
Campaigns Partner Roles Portals
Communities
Standard SFDC Applications
CRM Content
Chatter
Knowledge
Entitlements & Service Contracts
Answers
Mobile
Customer Portal Partner Portal
Force.com Sites
Sales force.com Overview
Overview of products
Sales cloud and jigsaw
Service cloud and Remedyforce
Social Chatter and Radian6
Custom Force.com, Database.com, Heroku
App exchange
Editions and pricing
Service Cloud Concepts Create Case
Researching and Resolving Cases
Communicating the Outcome
Automate case management
Capturing and associating cases efficiently
Helping customers helping themselves
Improving productivity
Manage Cases
Security
User Security and Authentication
Session Security Network
Security Security Tokens
Data Security
Standard Objects
Account
Person Account
Contact
Lead
Campaign
Opportunity
Quote
Product and Price Bank
Case
CRON Trigger
Managing Users
Profiles
Roles
Groups
Queues
Permission Sets
Securing and Sharing Data
Object-Level Security
Field- Level Security
Record-Level Security
Field Accessibility
Record Types
Automate Business Process with Workflow Developing Approval Processes
Formulas
Syntax
Object Formulas
Where Do I Use Them?
Workflows & Business Rules
Visualforce
Limitations
Best Practices
Predefined Function and experiment
Going Global
Divisions
Locale
Currencies
Advanced currency Management
Translating the User Interface
Import
Export
Using Analytics
Running Dynamic Reports
Custom Report Types
Dashboards
Analytic Snapshots
Overriding Link, Tabs and Label Sending Mass Email Importing Data
Import Data wizard
APEX Data Loader
From Command Prompt
Monitoring your Org
Debug Logs
Email Logs
Login History
View Setup Audit Trail
Time-based Workflow
Scheduled Job
Outbound Messages
Apex Job Queue
Import Queue
Mass Email Queue
Case Escalation Rule Queue
Entitlement Process Queue
Bulk Data Load Jobs
Advanced Topics:
Work.com
Global Actions
Development
1. Enable Developing mode
2. over View about Developer Console
3. Installing Eclipse
4. Overview about using eclipse and options
5. Installing ant and Maven in the eclipse
OOPS (Object-oriented programming)
1. MVC Architecture
2. Comparision of MVC to APPS
3. OOPS  Basics
4. Lexical
5. Tokens
6. Identifiers
7. Variables
8. Data Types
9. Methods
10. Access Modifiers
11. Comparission between Method/Function and Procedure
12. Classes
1. Creation of Variables
Getter Methods
Setter Methods
Creation of Methods
with Sharing
With Out Sharing
13. Creation of Objects
14. Reference Variables
15. Constructors
16. Class Scope
17. Static Variables
18. Static Methods
19. Static Blocks
20. Final Variables
21. Final Static Variables
22. Arrays
23. Advantages and Disadvantages of Arrays
Apex
24. Collections
List Class and Method
Set Class and Methods
Map Class and Methods
25. Select Option Class
SOQL (Object Query Language)
Group By
Having
Limit
Offset
Update Lock
Parent to Child object Query
Child to Parent object Query
Aggregate Result
26. Compression of Database. Query and static query
27. Governing limits for SOQL
28. DML operations
29. Database. DML operations
30. Compression of DML with Database.DML
31. Database. Save Point
31. Database. Rollback operations
32. Inheritance in Class
33. Overriding classes
34. Working with workbench
35.Writing a test classes
36.SOQl Governing limit
37.DML governing limit
38. DML on  No . of records
39. Future Methods
40. Setup Objects
41. Non Setup Objects
42. Mixed DML exception
43. AsyncApexJob class
44. Batch Apex
Custom Iterable Class
Database.QueryLocator
Start Method
executeMethod
finshMethod
Database.BatchableContext
Implementing Database.Stateful Interface
Calling Future Methods
Creating a future methods in a batch
Invoking callouts from Batch apex
Implementing Database.AllowCallouts
Calling batch with in a batch
Handling exceptions in batch apex
Sending email from finish
Invoking another batch from Batch
Serializing Batch apex
45. Email Services
Outbound Email Services
Single Email Message
Sending Pdf attachment
Sending Email Template
Attaching VF page as an attachment
Attaching the Email to activities
Creating a PDF from future methods
Mass Email Message
8. Governing Limits
2. Inbound Email Service
Creating Inbound Email Handlers
Creating Inbound Email Service
Creating a lead based on inbound email
Invoke a batch apex based on Inbound
46. Schedule Apex
Implementing Schedule Apex
Cron Trigger
Invoking Batch Apex
Invoking Future Methods from Schedule Apex
Invoking the Callouts from Schedule Apex
Sending Email from Schedule Apex
Test Classes
Governing Limits
47. Triggers
1. Trigger Events
2. Trigger Context variables
3. Insert Triggers
1. Trigger. New in before insert and after Insert .
2. DML in before insert and after Insert.
3. System validation and before Insert Trigger Combination.
4. System validation and Before Insert and custom validations.
5. System validation and Before Insert, Custom validation and after Insert trigger
Combination.
6. System Validation, Before Insert, Custom validation, after insert, Assignment Rule
Combination.
7. System Validation, Before Insert, Custom validation, after insert, Assignment Rule,
Auto Response Combination
8. System Validation, Before Insert, Custom validation, after insert, Assignment Rule,
Auto Response, workflow Combination
9. System Validation, Before Insert, Custom validation, after insert, Assignment Rule,
Auto   Response workflow 1, workflow rule 2   Combination
10. System Validation, Before Insert, Custom validation, after insert, Assignment Rule,
Auto   Response workflow 1, workflow rule 2, Rollup summary combination
11.System Validation ,Before Insert, Custom validation, after insert ,Assignment
Rule, Auto     Response workflow 1, workflow rule 2  ,Rollup ,Formulas combination
4.Update Triggers
1.Trigger.Old
2.Trigger.OldMap
3.Trigger.New
4.Triger.NewMap
5.Recursive trigger
6.Trigger handlers
7.Trigger's on Parent Child objects
5.Delete Triggers
Trigger. Old
Trigger. OldMap
6.Undlete Triggers
Trigger. New
Trigger. New Map
Invoking Batch Apex from Triggers
Invoking Schedule Apex from Triggers
Invoking Email's from Triggers
Invoking future Methods from Triggers
Invoking Callouts from Triggers
Invoking apex classes from Triggers
Dataloader with Triggers
Test Classes
48. Schema Programming
Invoking List of object from Schema
Invoking List of field from a given object
Comparing the data type and fetching PickList fields from the object
Creating a custom picklist field with the options from the given picklist field from given object
Fetching the list of tabs available in the schema
49. Extentions
Standard Controller
Standard Set Controller
Boot Strap
Inheritance
50. Custom Setting :
INTEGRATIONS(With Out Coding)
Apex based Sharing rules
Apex based auto approval process
Wrapper Class
Visualforce :
1.Create VF Page
Using Url
Using Developer Console
Using Eclipse
Using Standard Navigation
2.Printing Static data
3.Binding the global data on VF page
4.Global Objects in VF page
5. Apex:PageBlock
6. Apex:PageBlockSection and apex :PageBlockSectionItem
7.Input Components
InputText
InputField
InputHidden
IinputSecret
InputTextArea
InputCheckbox
8.Output Components
OutputText
OutputLabel
OoutputField
9.Creating Custom Account object Edit Page
10.Creating Custom Object Detail page
11.CSS in VF page
Internal CSS
InLine CSS
External CSS using static Resource
12.JavaScipt in VF page
Internal javascript
External javascript
Events & validations
Invoice pages
13.Jquery in VF page
Establish a plugin using Static Resource
Establish a plugin using Url
AutoComplete
Paginations
14.Ajax in VF page
Sforce connection
Querying data from VF page
DML operations directly form VF page without apex
15.AutoLookup functionality using Ajax and Jquery
16.List Views
PageBlockTables
Data Tables
Data List
Enhanced list view
Insert,Include and define
Panel Grid,Panel group ,output panel
SelectList,Selectoption,SelectOptions
.Establishing Connection between Apex and VF page using Controller
Custom Picklistfied using SelectOption
Action Support ,ActionFunction,Action Pooling
Remote method invocations
Soap call form VF pages
Charts and Dashboard using VF page
PDF pages
Visualforce custom Components
Apex pagination
Data transfer between the pages
Controller and Extensions
Overidding the Standard buttons and links
S Controllers
Course Duration:
Admin : 4 Weeks
Developer:; 4 Weeks
Admin + Developer: 8 Weeks
Our Instructor Specialities:
– Having 10+ years of experience
– Real-time working professional
– Corporate Trainings
– Online Training
– Trained more than 3000+ students
– 4X Certified
– Friendly and Supportive Nature
Features
program
Assignments and Practical activities
Special focus on each trainee
Interview preparation
Resume preparation
Certification Assistance
Live project code
Exposure to live environment
Please fill our contact form, we will reach you within no time and help you out.
Reviews from our past learners
The first online training I took is salesforce and this has changed my view about online training. I was hesitant to take it but it was a wonderful class. Really satisfied and wonderful team. I wished that I have know about them before! This is my favorite online training source. This training helped me lot to get my salesforce Certification. Thank you salesforce training india.
The quality of the Trainer was awesome. The Trainer used additional material for the presentation that was very good to understand the concepts quickly. He clarified every questions before jumping onto next topics It is definitely a worth course for me. The 24/7 query support is a bonus though I didn't had to use it much because my queries were answered in the class itself by the trainers. The best thing is you get lifetime access for the class recordings and the course contents so whenever you need you can always have a way to refresh the skill if not using the technology daily.
I had very good experience with salesforce. Training is also very exceptional. Their training had helped me with my carrier growth. I recommend this online training institute. Their trainer are very sharp and well trained in salesforce. I liked overall training and I am really happy with this Salesforce CRM Online Training from India.
Good things about Salesforce is the Trainer was well qualified and knowledgeable about the subject. He has been working in Salesforce since last 15 years. He was able to relate the concepts with real projects that she has worked on. Another good thing is recording of your class and also recording of old sessions are also available.
The quality of content salesforce provides is top notch.Trainer shows the next level of training and education. Had patience to explain the pro's and Con's. Easy to access the course and high quality material up to date with current market trends.The prices are economical. I would recommend this to all who are willing to learn salesforce.
I had very good experience with salesforce CRM Online Training from India. Training is also very exceptional.Their training had helped me with my carrier growth. I recommend this online training institute. Their trainer are very sharp and well trained in salesforce. 100% worth each penny I invested.