Salesforce Online Training and Certification in India | Salesforce course in Hyderabad[2021]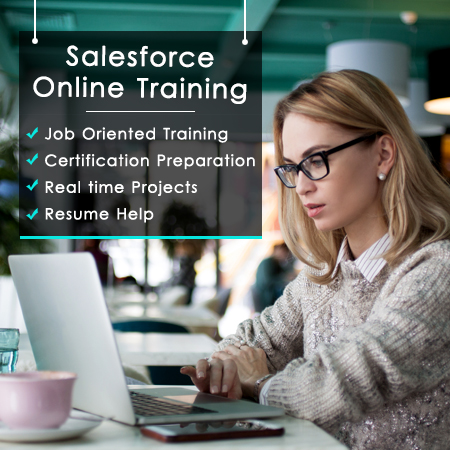 SFDC India is a leading institute to learn salesforce crm online training and certification. If you are new to this technology, no problem, we'll help you. Salesforce CRM has mainly divided into Admin and Developer. If you don't like coding then select 'Admin', if you are from coding background then go for 'developer'. Just explained in brief but in depth we have many things to know. You found a professional institute who are famous for Salesforce Online Training in Ameerpet, Hyderabad, India. Are you really interested to make your career as Salesforce Consultant? Then take a chance to interact with us, our Salesforce Online Training will surely make a difference.
Offers and Discounts: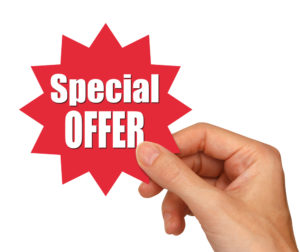 We offer exciting discounts on salesforce online training. Please talk to our representative to get your discount.
Salesforce Online Training Fee in Hyderabad, India
Our Salesforce CRM online training course fee is affordable that includes Administration (201) and Development (401), Integration, Lightning Essentials, for more details, please fill  our form, our representative will come in touch with you or just ping us on WhatsApp we'll be happy to share more information.
Contact us to know more details, fill the contact form our senior adviser will email you details.
We are a popular institute in India for Salesforce CRM Admin Developer Training program and Certification Assistance. Get the real time project material, useful notes, certification details in our training program. Master Sales force admin, developer, sales cloud, dream force, apex, visual force, from our working consultants. Get the Hands on CRM Cloud online training for affordable fee and extensive course curriculum with advanced topics. Attend free live demo session to see get the overview of the program.
Overview
Curriculm
Duration
Instructor
Features
FAQs
Register for Demo
Reviews from our past learners
The first online training I took is salesforce and this has changed my view about online training. I was hesitant to take it but it was a wonderful class. Really satisfied and wonderful team. I wished that I have know about them before! This is my favorite online training source. This training helped me lot to get my salesforce Certification. Thank you salesforce training india.
The quality of the Trainer was awesome. The Trainer used additional material for the presentation that was very good to understand the concepts quickly. He clarified every questions before jumping onto next topics It is definitely a worth course for me. The 24/7 query support is a bonus though I didn't had to use it much because my queries were answered in the class itself by the trainers. The best thing is you get lifetime access for the class recordings and the course contents so whenever you need you can always have a way to refresh the skill if not using the technology daily.
I had very good experience with salesforce. Training is also very exceptional. Their training had helped me with my carrier growth. I recommend this online training institute. Their trainer are very sharp and well trained in salesforce. I liked overall training and I am really happy with this Salesforce CRM Online Training from India.
Good things about Salesforce is the Trainer was well qualified and knowledgeable about the subject. He has been working in Salesforce since last 15 years. He was able to relate the concepts with real projects that she has worked on. Another good thing is recording of your class and also recording of old sessions are also available.
The quality of content salesforce provides is top notch.Trainer shows the next level of training and education. Had patience to explain the pro's and Con's. Easy to access the course and high quality material up to date with current market trends.The prices are economical. I would recommend this to all who are willing to learn salesforce.
I had very good experience with salesforce CRM Online Training from India. Training is also very exceptional.Their training had helped me with my carrier growth. I recommend this online training institute. Their trainer are very sharp and well trained in salesforce. 100% worth each penny I invested.