Salesforce Job Postings and Jobseeker report for March 2017
Oh my god, there is a hug demand for Salesforce job market.
So many job seekers are searching for jobs on salesforce technology.
So many openings for salesforce.
Many companies are hiring on salesforce.
Check out the figures and chart:
Jobseeker Interest for Salesforce from January 2014 to February 2017.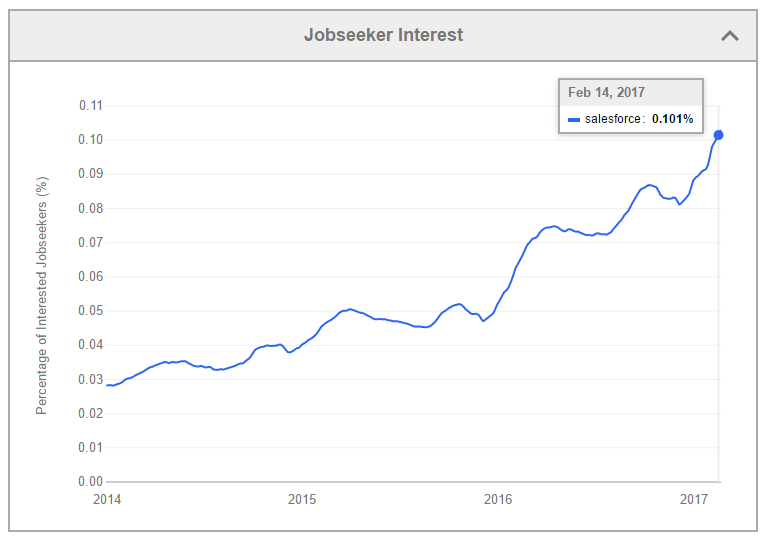 Source: indeed
Job Postings in between 2014–2017 on Salesforce CRM Technology.
Find salesforce jobs
Salesforce Online Training Sources: